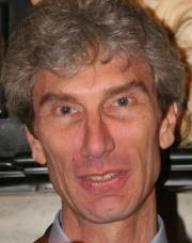 Kristiaan Neyts is full professor at Ghent University, in the ELIS department, Faculty of Engineering Sciences and is heading the Liquid Crystals and Photonics Group.
He received a degree in physics engineering in 1987, a doctoral degree in engineering in 1992 and became professor in the ELIS department in 2000 after post-docs in Ghent and Berkeley. He is co-author of over 200 papers in the Web of Science core collection. The Liquid Crystals and Photonics Group (LCP) has now 5 professors, 2 post-docs, 14 PhD students and 6 master thesis students. The group is involved in UGent (IOF, BOF), national (FWO, IWT, IAP), European and bilateral sponsored projects. The LCP group is one of 7 research groups that have joined in the UGent sponsored Multi-disciplinary Research Network called Center for Nano- and Bio-Photonics
Kristiaan Neyts chaired or co-chaired several conferences organized in Ghent: the EL2002 (Electroluminescence); the LCP2006 International Workshop on Liquid Crystals for Photonics (next LCP in Lubljana in 2016); the ELOPTO Symposium in September 2012; the SID-ME chapter meeting in April 2013; the ELKIN conference in May 2014 and the SID-EURODISPLAY conference in September 2015.