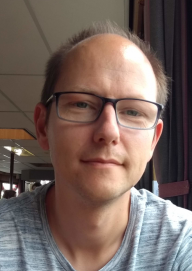 Jeroen Beeckman is associate professor at the ELIS Department of the Faculty of Engineering and Architecture of Ghent University.
On May 9th 2006, he successfully defended his PhD thesis in public and earned the title of Doctor of Engineering Physics. The topic of the doctoral thesis is "Lateral light propagation and spatial solitons in nematic liquid crystals. From 2006 to 2012 he was post-doctoral fellow of the Research Foundation-Flanders (FWO). In 2009 he was appointed as lecturer at Ghent University and in 2013 he was appointed as associate professor (hoofddocent).
His research interests are devoted to the combination of optics, physics and electronics. In particular I am active in the field of electro-optic materials, ranging from liquid crystals to thin films (such as BTO & PZT). Applications of such materials are displays, beam steering, nonlinear optics, fast optical shutters and high speed integrated optical modulators.
Supervised PhD students